Water Treatment, Canadian Malartic Mine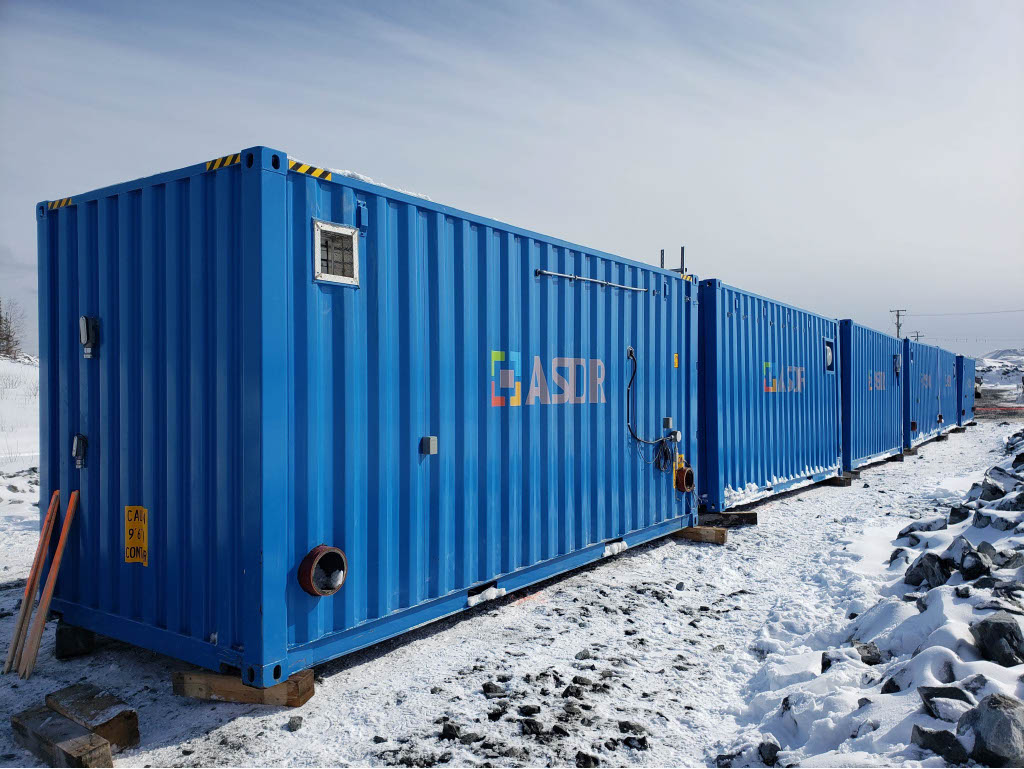 Mandate and Objectives
The Canadian Malartic Mine, located in the town of Malartic in Abitibi-Témiscamingue, is one of the largest open pit mines in Canada. ASDR's mandate was to meet the requirements of Directive 019 on mining effluents during the excavation / construction and operation of the Canadian Malartic Mine expansion project. The main contaminants to be treated were: suspended solids (MES) and heavy metals (Fe, Zn, Pb, Ar, Cu, Ni).
Challenges and Issues
Provide a modular solution with the flexibility and telemetry of a permanent plant to allow remote operation and reduce manpower requirements.
Solutions and Achievements
ASDR designed, built, installed and started up six modular water treatment plants (20 ft containers); including a caustic soda dosing unit, a coagulant dosing unit, a flocculant dosing unit, two warehouses and an electrical room.

The water treatment units were originally required only for the excavation / construction phase; however, they then stayed in place for the operations phase. In place since 2018, the wastewater treatment plants designed by ASDR meet all environmental requirements for discharge, at average operating flow rate of 420 m3/h.
Client

Agnico Eagle and Yamana Gold

Services provided

Mining Water Treatment

Place

Malartic, Quebec