Modular Water Treatment Units
ASDR's water treatment expertise was largely built on its ability to deliver modular solutions to clients quickly and efficiently. Our line of "plug and play", containerized water treatment units can meet your requirements for emergencies, and temporary or long-term needs. Many of our units have been operating on sites for more than 10 years, which is a testimony of their reliability.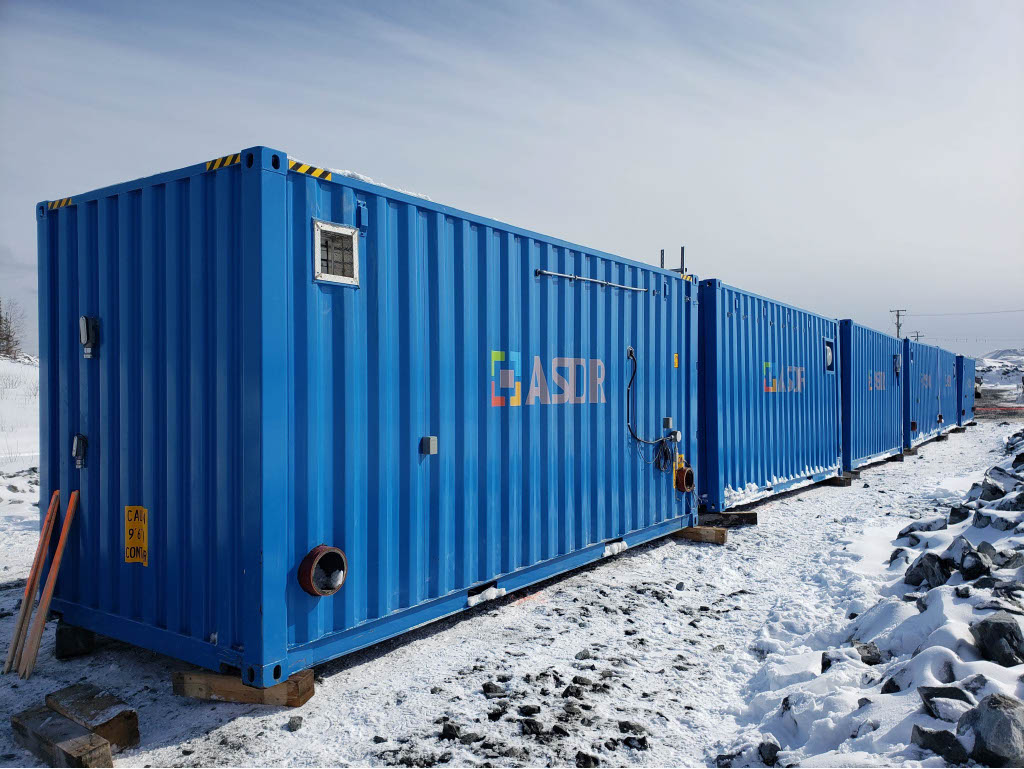 Our Water Treatment Units in Operation
Borden Mine
 

Project
Coagulation

Flocculation

pH adjustment

Treatment of heavy metals
Treatment of suspended solids
Nouveau Monde Graphite Project
Coagulation

Flocculation

pH adjustment

Treatment of heavy metals
Treatment of suspended solids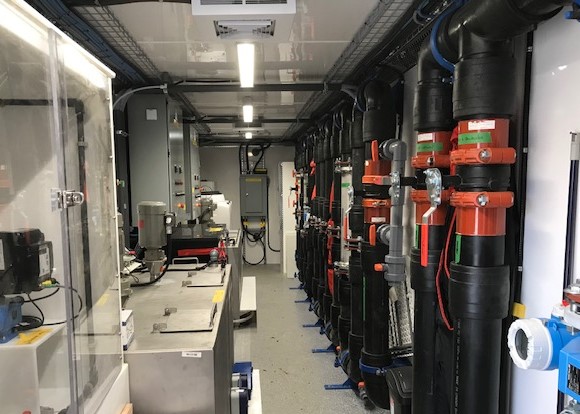 Côté Gold Project
Coagulation

Flocculation

pH Adjustment

Treatment of heavy metals
Treatment of suspended solids
Reagent storage containers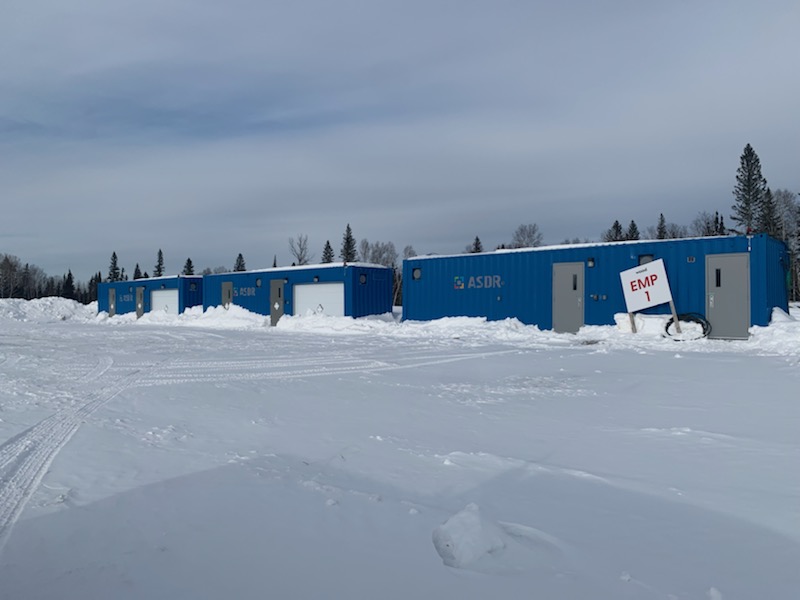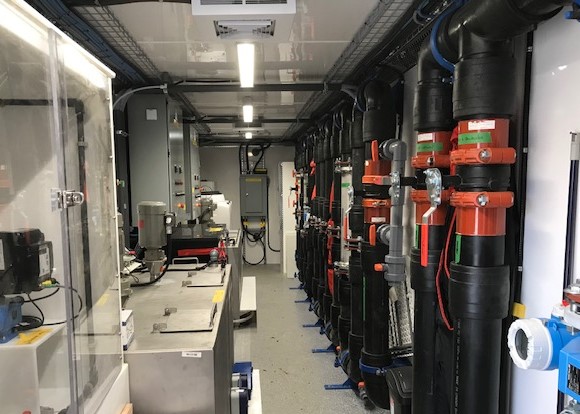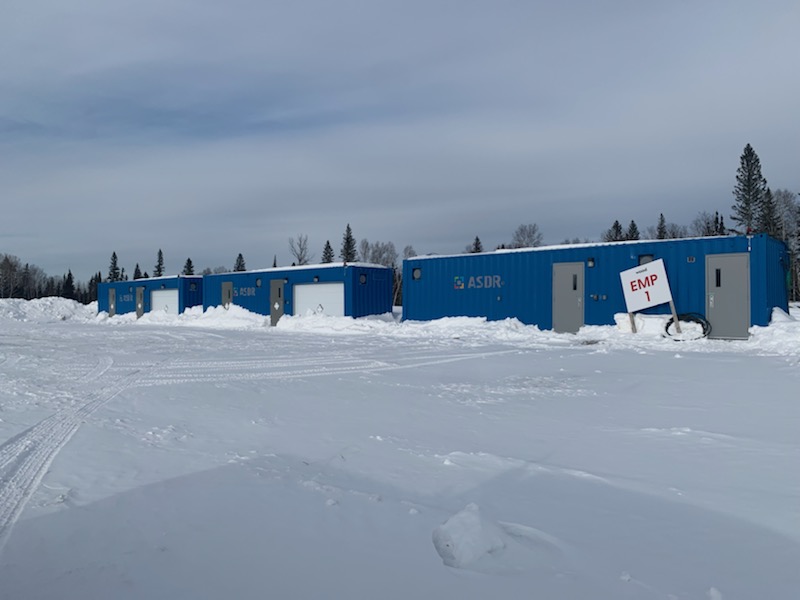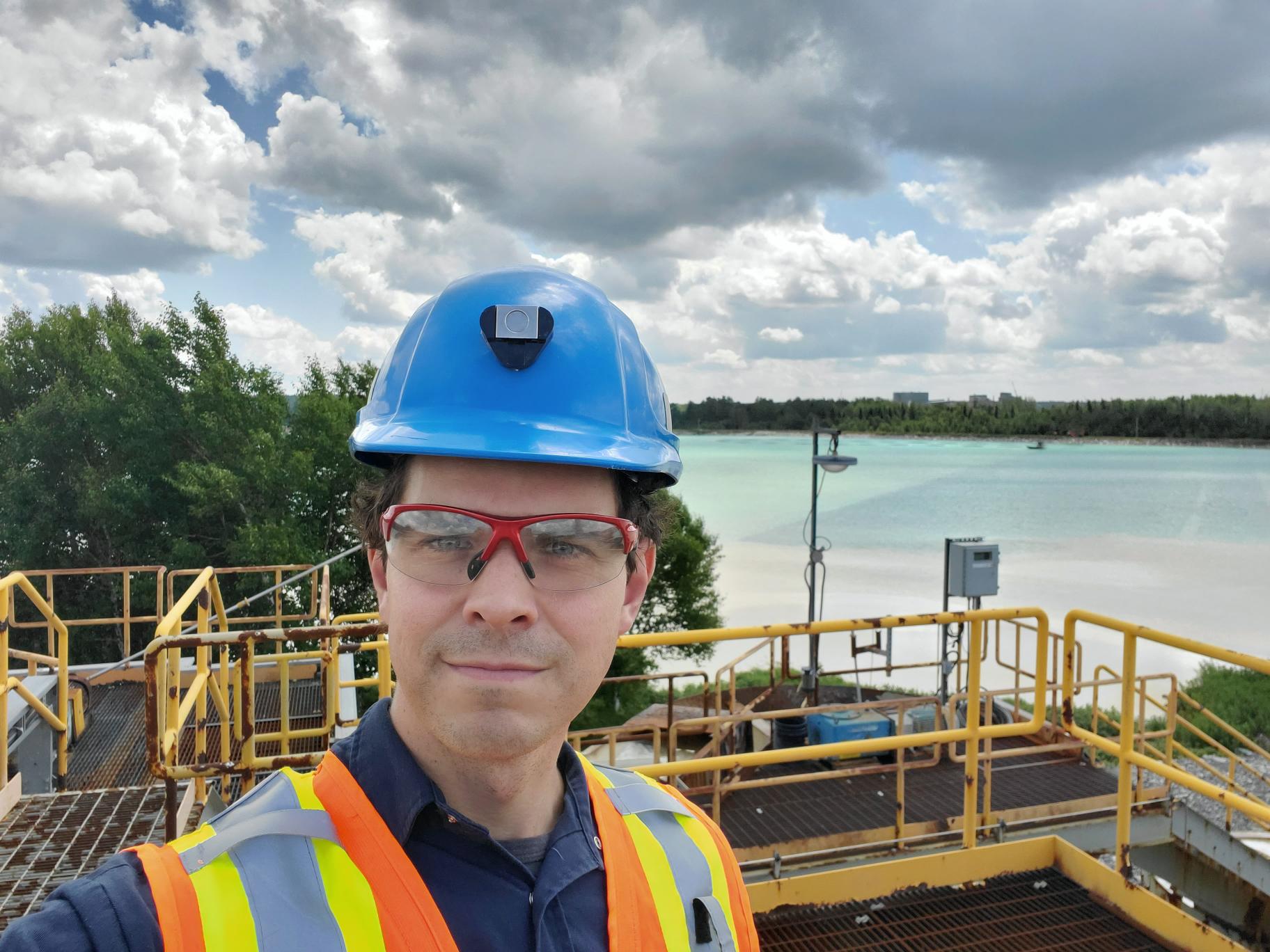 Technological Expertise and Know-How at Work
Our technologies and success in the field have demonstrated ASDR's team's ability to quickly respond to emergencies and to consistently meet the most stringent environmental regulations. Our expertise with modular units covers typical contaminants such as heavy metals and suspended solids, as well as nitrogen species. We can provide the full range of services from lab and pilot testing to process flowsheet development, studies, engineering, manufacturing, start-up and operations.
Our Systems Can Process Flow Rates
Ranging from 0 m3/h to 5,000 m3/h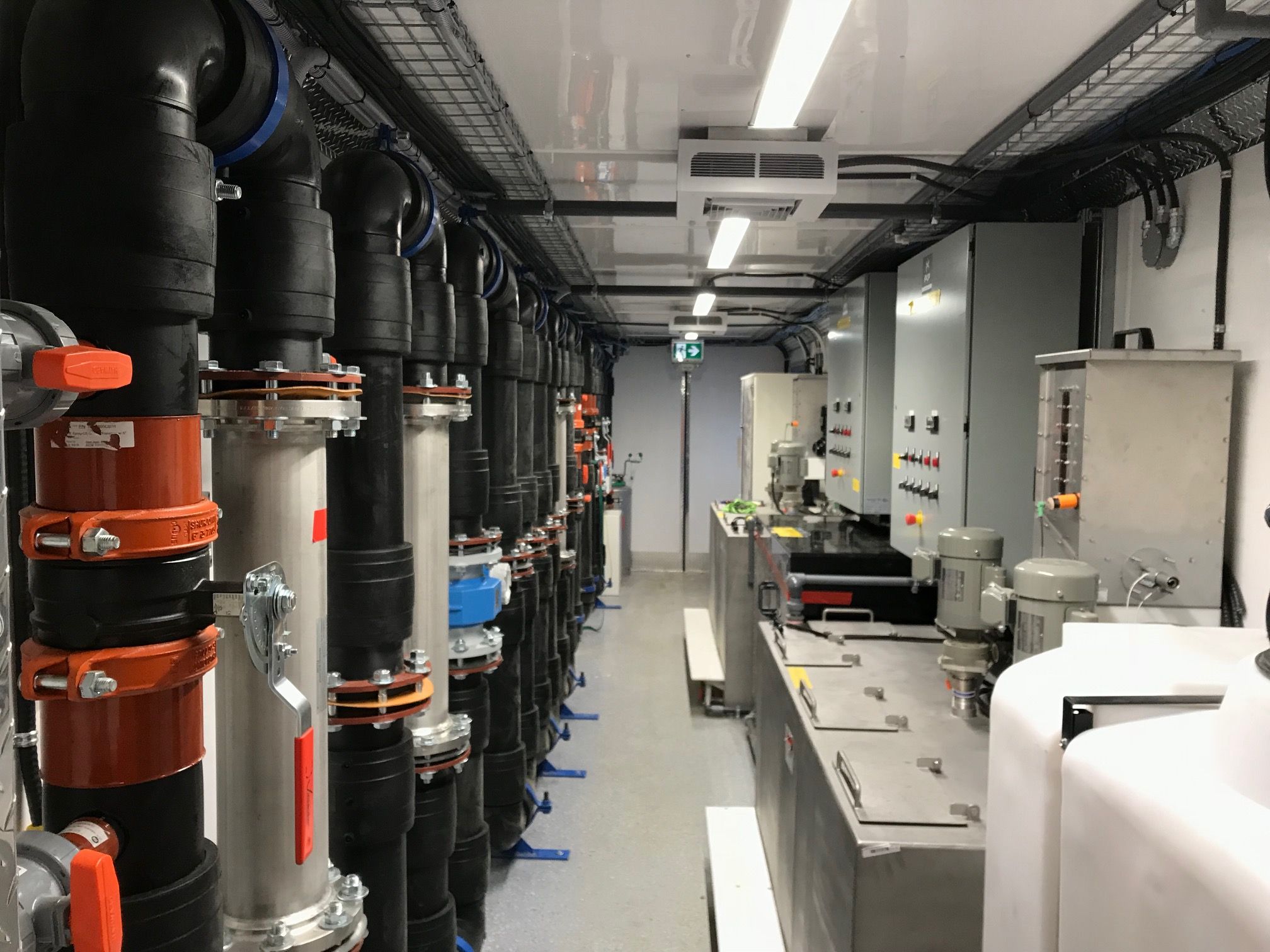 Tailored Solutions
ASDR's Water Treatment centre of excellence has a proven track record in addressing the challenges in the mining, industrial and municipal sectors. We have generated innovative ideas and implemented state-of-the-art technologies, as well as solutions tailored to projects' specific requirements. Our modular units can treat water generated from a variety of activities and operations:
Process Water

Surface and Underground Water 

Tailings Facilities Water Management

Dewatering of Pits or Wells

Water Pumping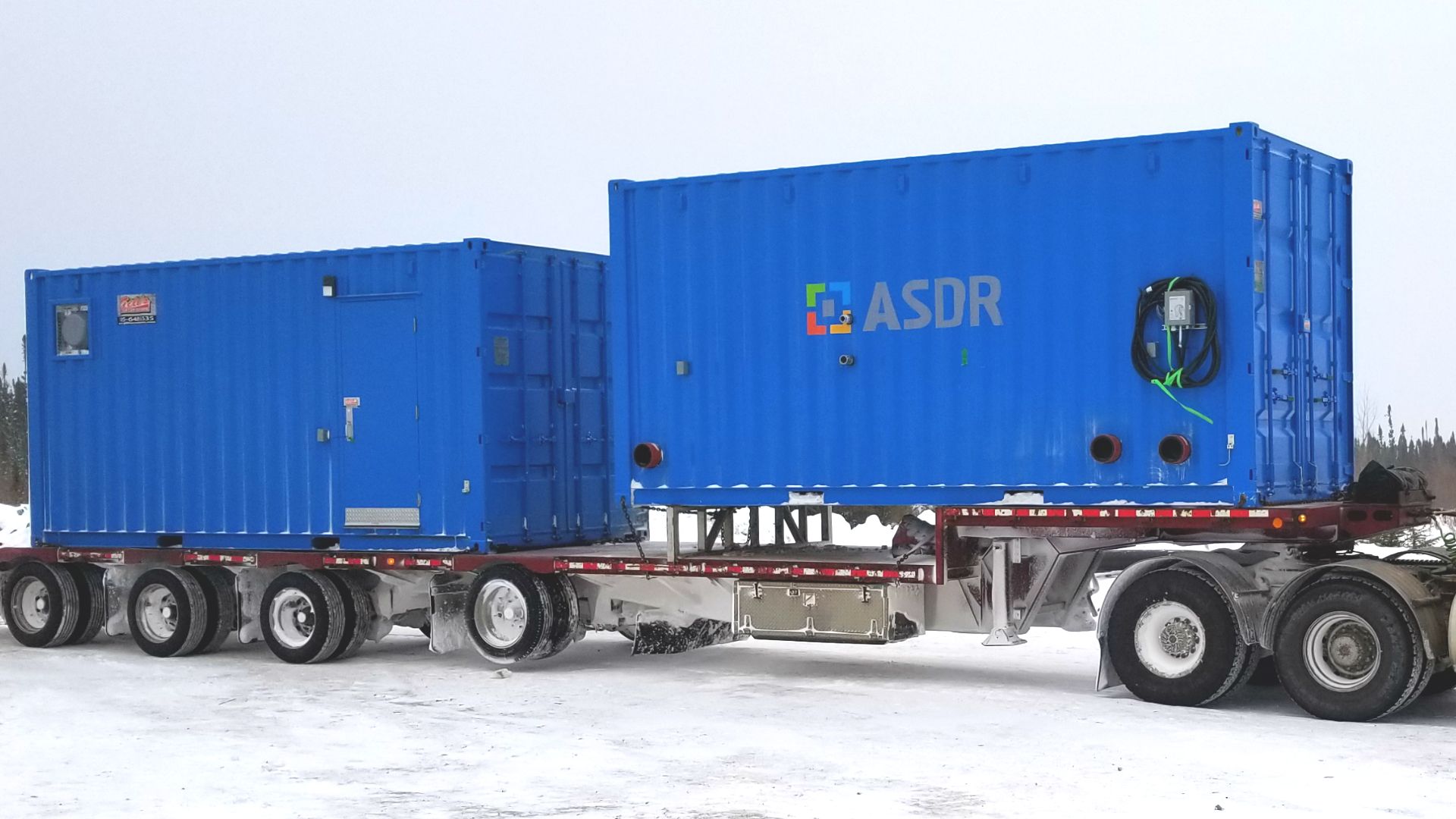 The Benefits of Modularization
ASDR's modularization approach can be integrated to its turnkey offerings for permanent water treatment plant projects. In such contexts, modular units are used for front-end treatment or as a complement to more complex treatment processes. ASDR can also provide modularized and containerized auxiliary systems, such as MCCs, control systems, control rooms, laboratories and changing rooms. This approach simplifies construction on site and facilitates the decommissioning and re-use of water treatment units for other purposes and locations.